Chester Racecourse – a hidden gem of British horse racing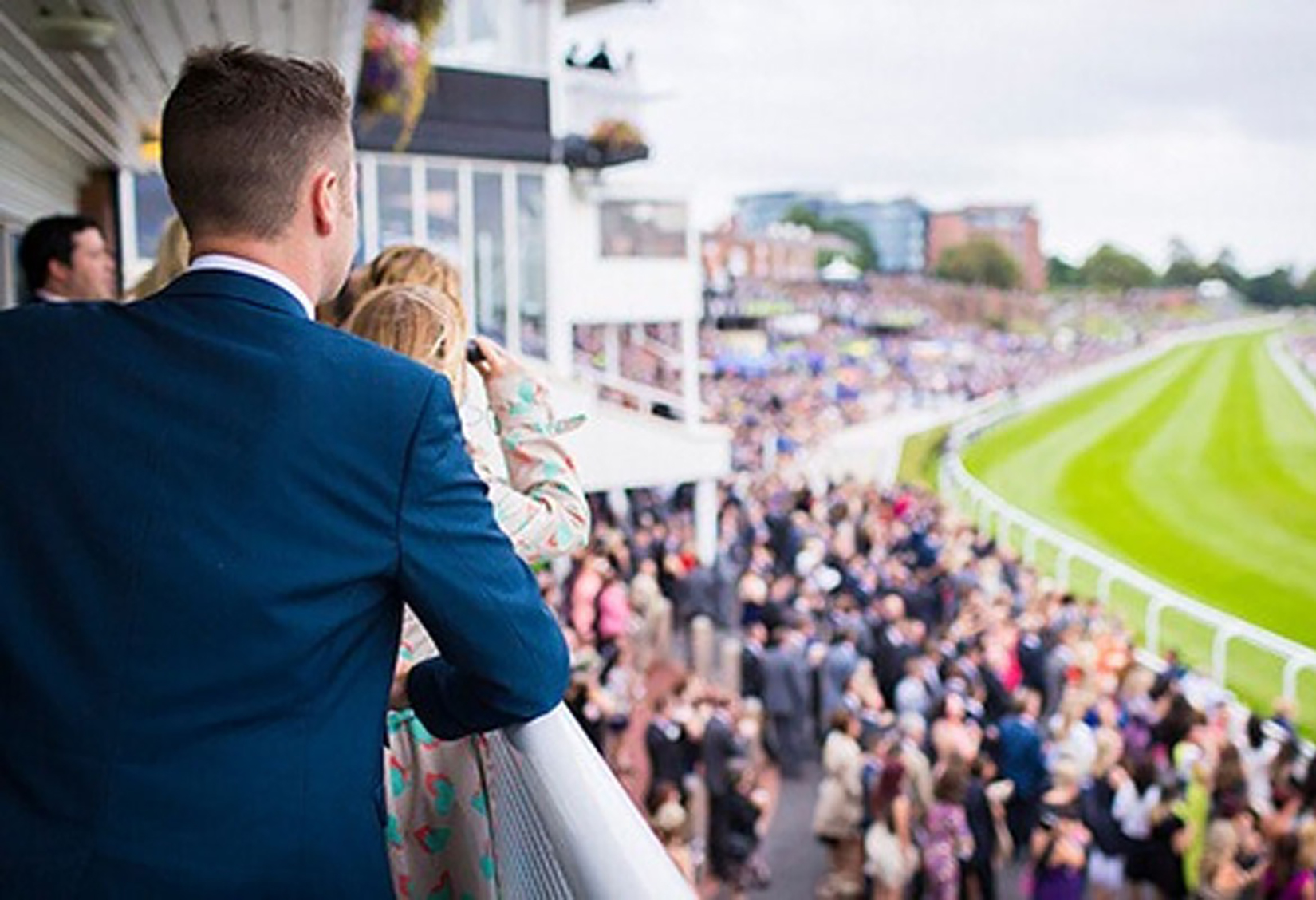 It is a little known fact that horse racing began in Chester in 1539, after 'football' (a violent precursor to modern football) was banned by the Mayor, making Chester the oldest racecourse in the UK and possibly even the world. It may not have the same kudos as Ascot, Newmarket, Aintree or Doncaster but don't let that put you off, as we think Chester is the hidden gem of British horse racing.
The city of Chester was founded as a fort, known as Deva, by the Romans in AD 79. At that time the Dee estuary stretched right up to Chester and the current racecourse was then a tidal pool outside the city walls. It was a key trading station for the Romans and the stones of the Roman harbour wall can even be seen at the edge of the course.
Although the course itself has changed little since its formation the development of its grandstands has been gradual. Permission was granted for the first small private grandstand to be constructed against the great city wall in the 1760s, although it's unknown if this was ever built. The first documented grandstand opened in 1819 and was enlarged in 1829. During future construction work in 1874, two skeletons were unearthed in a Roman tomb near the south end of the main grandstand, dating back to around 90AD.
In addition to being the oldest active racecourse in the country, Chester is also the smallest, at just over one mile long. The circular track is famous for its long continuous left-handed bend, which makes the course extremely challenging for both horse and jockey. Due to this unique course, race days regularly attract the top trainers and horses for what are some of the finest meetings of the season.
So, if you haven't yet visited this hidden gem of British horse racing, then why not join us in our luxury private box located within the County Stand for one of the upcoming race days. You and your guests can enjoy spectacular views across the final furlong, winning post and paddock – all from the comfort of your very own private balcony. For more information about our raceday packages please contact a member of our team or click on one of the links below:
26th August: Ladies Day 
2nd September Chester Stakes Day
15th September: Autumn Festival
30th September: Season Finale