Ascot Dubai Duty Free Shergar Cup & Concert
Enjoy first-class hospitality for the Dubai Duty Free Shergar Cup at Ascot Racecourse with private balcony views, complimentary drinks, gourmet food and more!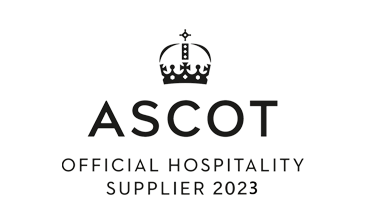 The Ultimate Shergar Cup & Concert VIP Experience
The Shergar Cup is exceptionally special due to its unique format that brings together top jockeys from around the world for a thrilling horse racing event. Named after the legendary racehorse Shergar, the competition showcases the talent and skill of riders in a team-based challenge. It offers a captivating display of horsemanship and competitive spirit, making it a standout fixture in the horse racing calendar.
The diverse line-up of jockeys, representing different continents, adds an international flair to the races, creating an exciting atmosphere for spectators and a must-see event for all racing fans.
Corinthian Sports are proud to offer aprivate box with stunning views across the racecourse. A private box will enable you to savour the exhilarating atmosphere in style, whilst enjoying superb buffet, first class service and a spectacular view of the racing action.
Officially licensed Hospitality provider for this event
Event Details & What's Included?
Ascot Racecourse, United Kingdom
Private Box pass
King Edward VII Admission
Four-course gourmet luncheon
Complimentary bar including beer, wine, soft drinks
Afternoon tea
Car Parking (1 per 2 guests)
Balcony viewing
Race Cards
Racing Paper
Private tote betting facilities



Royal Ascot
" From tickets, to car park and the event, Corinthian thought of everything. My guests had a fantastic time. "

The Ashes
" Top Class Hospitality and Venue - it really is difficult to see how it could have been improved upon to be honest "

British Grand Prix
" Absolutely fantastic setup, the entertainment from guest speakers and virtual F1 racing was superb "

Six Nations
" Corinthian made the booking process easy and the day was a resounding success. Thank you. "

Henley Royal Regatta
" The sun didn't make an appearance but that didn't stop us having a fantastic experience. Wonderful hosts "
Enquiring about this event is easy! Complete the form below and one of our event team will reach out to you
If you're sold on this event, booking your tickets couldn't be simpler: