England v Ireland Guinness Six Nations 2024
Will the Irish keep up their unbeaten streak against England or will Borthwick's men prove that they can hang with the world's best?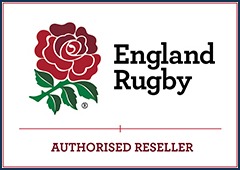 The Ultimate Six Nations Hospitality Experience
With England and Ireland set to face each other for the first time since the World Cup, will the Irish keep up their unbeaten streak against England? Or will Borthwick's men prove that they can hang with the world's best?
Corinthian Sports Ltd are pleased to be able to offer this exclusive facility located within the South Stand. This popular package offers a truly authentic hospitality experience, one that is a favourite with passionate rugby fans. Middle-tier seats are located just a short walk away.
Join us in the Pegasus Lounge at Twickenham and rub shoulders with International Rugby legends!
Officially licensed Hospitality provider for this event
Event Details & What's Included?
Hosted in our exclusive Pegasus Lounge facility with easy access to your seats
Official en-bloc middle-tier seating
Interviews with ex-internationals from England and Ireland
Complimentary host gift
Drinks reception
Bar inclusive of real ales, Guinness, premium lager & selected wines up to 60mins post-match
Four-course plated menu
Post-match Twickenham tea
Half-time access to the suite with inclusive drinks bar available
Facility opens 3.5 hours before kick-off and closes 1.5 hours after the match finishes
The Pegasus Lounge is Corinthian Sports' premier VIP experience.
When attending a Pegasus Lounge, you and your guests will enjoy dedicated VIP hosts, unrivaled guest speakers, official merchandise, the best views in the house, exclusive goodie bags and more!
Our guest speakers include:




Royal Ascot
" From tickets, to car park and the event, Corinthian thought of everything. My guests had a fantastic time. "

The Ashes
" Top Class Hospitality and Venue - it really is difficult to see how it could have been improved upon to be honest "

British Grand Prix
" Absolutely fantastic setup, the entertainment from guest speakers and virtual F1 racing was superb "

Six Nations
" Corinthian made the booking process easy and the day was a resounding success. Thank you. "

Henley Royal Regatta
" The sun didn't make an appearance but that didn't stop us having a fantastic experience. Wonderful hosts "
Enquiring about this event is easy! Complete the form below and one of our event team will reach out to you
If you're sold on this event, booking your tickets couldn't be simpler: