The Ashes 2019: see it at Headingley
Turn your Ashes experience into a weekend to remember at Headingley, venue for the third test match. After a day taking in the action in our luxury suite, sample what else Leeds has to offer.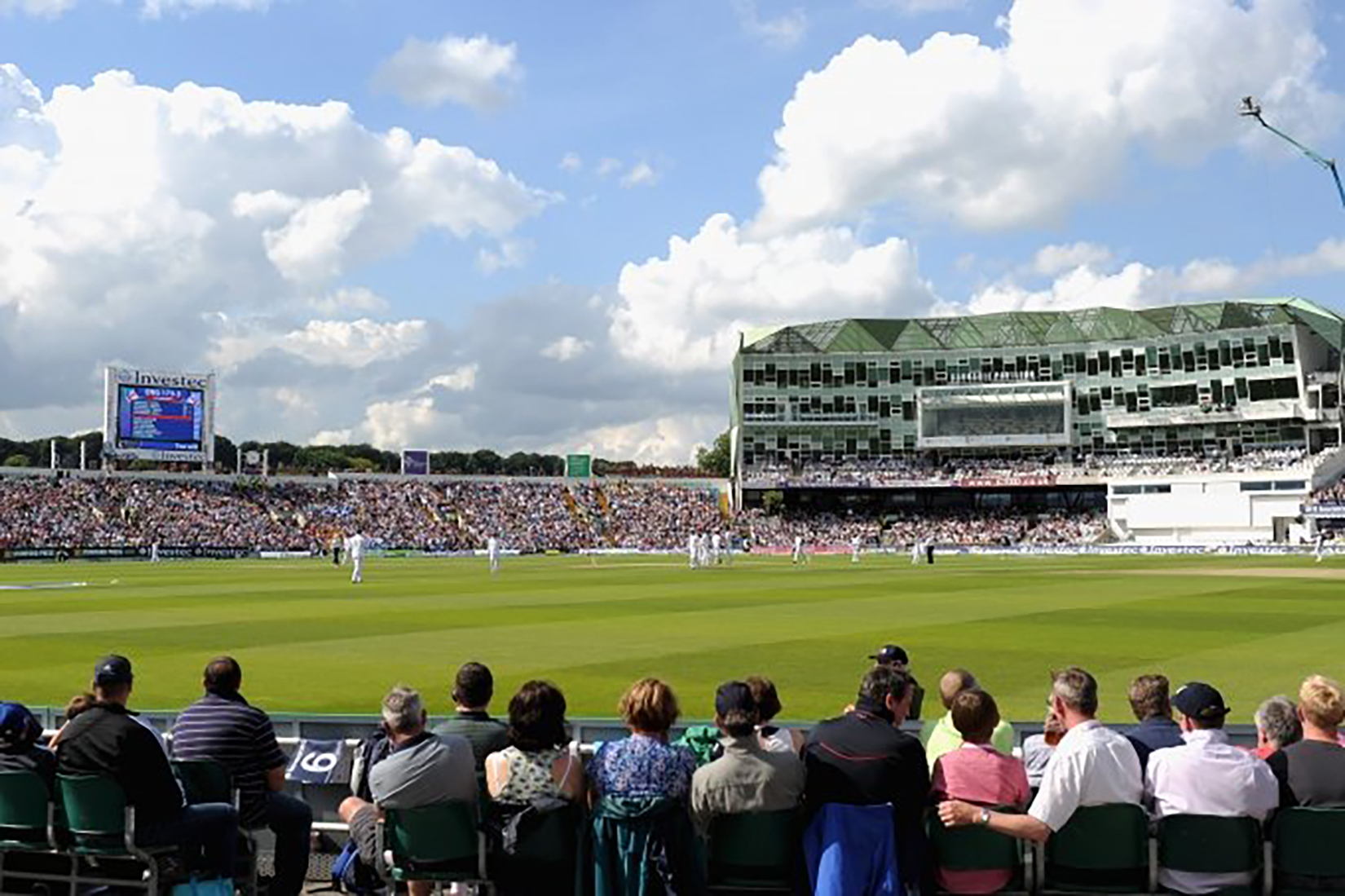 Headingley Stadium in Leeds is the northernmost of the five Ashes test series venues, the others being Edgbaston in Birmingham, and three London venues, Lord's, Emirates Old Trafford, and The Kia Oval.
Headingley will be the scene of the third Ashes match, and what could be a turning point for the series. Corinthian Sports offers luxury hospitality in a catered suite with first-class views of the on-pitch action. It's also another chance to get a seat at this sold-out event, where tickets were snapped up in record time.
Headingley is easy to reach, however you travel. Leeds is on the M1 and A1 motorways, which provide a fast route from London and the south-east, and the M62 which connects it with other major northern cities. There is a dedicated Park-and-Ride facility north of the grounds at Beckett Park.
LNER runs regular train services through Leeds from the south of England right up to Edinburgh, bringing visitors from London to Leeds city centre in just over 2 hours.
If you're a guest at Corinthian's Headingley suite arriving by train, you can arrange a transfer service to bring you directly to the grounds, or connect locally using taxis, local rail or bus services. Once at the stadium, you'll find us in the Taverner suite on the fourth floor of the Carnegie Pavillion.
A day in the Corinthian Suite
Watching the Ashes with Corinthian is an unforgettable experience. On arrival in the glass-fronted suite, you'll be welcomed with champagne, tea, coffee and pastries, followed by a day of enthralling action on the pitch and first-class hospitality in between. Here's how your day will unfold.
9.30 Suite opens, refreshments available
11.00 First session
13.00 Lunch served in the suite
13.40 Second session begins
15.40 Afternoon tea
16.00 Third session
18.00 Close of play
18.30 Day concludes
The suite commands breathtaking views of the pitch and has cushioned balcony seating to keep you comfortable throughout the action. You will also receive a souvenir gift and individual guest packs.
As part of our hospitality packages at Headingley, we provide a fully complimentary bar as well as three-course lunch and afternoon tea. Here's a look at what you might find on the lunch menu…
To start
Warm baked goat's cheese and beetroot tart served with hand-picked micro cress and finished with a smooth beetroot puree
Main course
Yorkshire lavender and honey rubbed rump of lamb simply served with baby carrot and leek, buttered baked fondant potato and drizzled with a redcurrant pan jus
Dessert
White chocolate and poached pear ingot with sweet raspberry pearls, vanilla bean whipped cream, mini chocolate cornet and garnished with edible coloured petals
This year at Headingley has the makings of a legendary moment in cricket. For one thing, this year's Ashes sets the scene for a return to greatness for Britain after 4 years of defeat by the Australian side. Fresh from a victory in the Cricket World Cup, which was also hosted on home soil, the British side and its supporters will have their sights fixed on the urn with a renewed fervour. It could also be the match that decides the series, depending on the outcomes at Edgbaston and Lord's.
An overnight stay is a chance to explore more of Leeds and the surrounding area. Stay with the likes of Radisson, Hilton or Malmaison in the city centre, or sample some of the boutique hotels like Dakota or Chambers Park Place. We can also help you find accommodation via Corinthian Travel, our sister company.
A night out in Leeds is the perfect follow-up to your day at the Ashes. Not sure which cuisine to sample? Visit Kirkgate Market where street food traders serve dishes from around the world under one roof – perfect for groups with different tastes. If you're looking for a fine dining experience, try Home, which boasts chefs with Michelin star experience, or Issho, where you can enjoy Asian fusion with a rooftop terrace view.
Staying another day? Leeds is a mecca for shoppers in the north of England, thanks to its blend of high-end designer destinations, exclusive boutiques and high street favourites, all of which can be accessed on foot within the compact city centre. Don't miss the Victoria Gate mall and Harvey Nichols.