Witness the thrill of watching the Gunners at the Emirates Stadium in London with exclusive VIP hospitality packages
The Ultimate Gunners Hospitality Experience
English football is captivating due to its high level of competition, featuring star-studded squads and a rich history of passionate rivalries. The tactically diverse gameplay keeps fans engrossed, and high-stakes continental competitions like the Premier League and the UEFA Champions League add extra excitement and drama.
With dedicated and passionate fans, the sport's global appeal unites football enthusiasts in their love for the beautiful game. The unpredictability of last-minute drama and breathtaking performances by world-class players ensure that English football remains one of the most entertaining and beloved sports worldwide.
Don't miss out on your chance to watch the Gunners fight for the biggest prize in English football.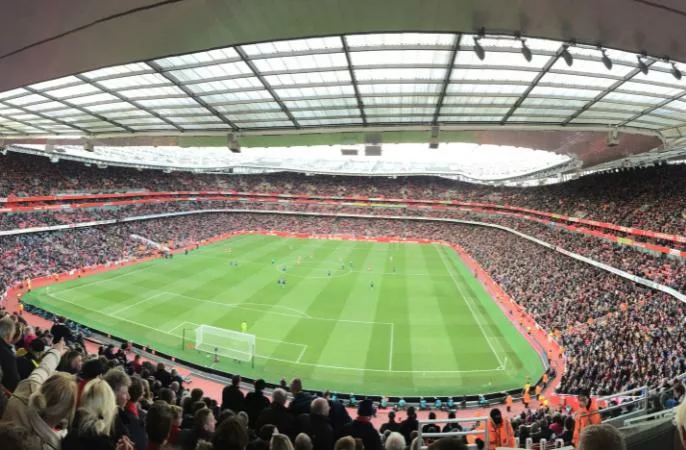 Event Details & What's Included?
Official match tickets
Premium seating (package dependant)
Early access and additional post-match time
Gourmet food served throughout the day
Complimentary bottled beer, house wine, spirits, soft drinks, tea & coffee
Complimentary matchday programme
Enquire for specific package details



Royal Ascot
" From tickets, to car park and the event, Corinthian thought of everything. My guests had a fantastic time. "

The Ashes
" Top Class Hospitality and Venue - it really is difficult to see how it could have been improved upon to be honest "

British Grand Prix
" Absolutely fantastic setup, the entertainment from guest speakers and virtual F1 racing was superb "

Six Nations
" Corinthian made the booking process easy and the day was a resounding success. Thank you. "

Henley Royal Regatta
" The sun didn't make an appearance but that didn't stop us having a fantastic experience. Wonderful hosts "
Enquiring about this event is easy! Complete the form below and one of our event team will reach out to you
If you're sold on this event, booking your tickets couldn't be simpler: