Formula 1 Silverstone British Grand Prix 2024
Experience the very best of British Grand Prix corporate hospitality in the Pegasus Lounge. Indulge in the electrifying atmosphere at Silverstone in the build-up to the British Grand Prix with our VIP hospitatlity packages.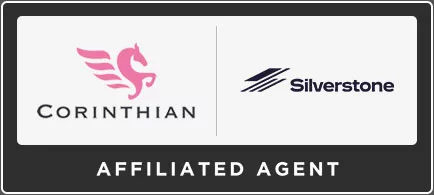 The Ultimate British GP Hospitality Experience
The British Grand Prix is a highlight of the Formula 1 season and one of the most popular sporting events in the UK.
Corinthian Sports guests will experience best-in-class hospitality including dedicated VIP hosts, champagne reception and breakfast on arrivial, gourmet lunch, special guest speakers, complimentary bar, unbeatable trackside views and much more!
With terrace views of the Hangar Straight as well as Grandstand seating with views of six corners, The Pegasus Lounge provides a truly unrivalled experience.
Officially licensed Hospitality provider for this event
Event Details & What's Included?
Silverstone Circuit, United Kingdom
Access to our exclusive glass fronted Pegasus Lounge with private viewing terrace
Breakfast on arrival
Prosecco reception (Champagne reception at an extra cost)
Gourmet chef's table luncheon
Complimentary bar
Full afternoon tea
Terrace viewing
Grandstand seats
Guest speakers in the suite
Souvenir programme
On-site event management
Car parking (1 per 4 guests)
The Pegasus Lounge is Corinthian Sports' premier VIP experience.
When attending a Pegasus Lounge, you and your guests will enjoy dedicated VIP hosts, unrivaled guest speakers, official merchandise, the best views in the house, exclusive goodie bags and more!
Our guest speakers include:




Royal Ascot
" From tickets, to car park and the event, Corinthian thought of everything. My guests had a fantastic time. "

The Ashes
" Top Class Hospitality and Venue - it really is difficult to see how it could have been improved upon to be honest "

British Grand Prix
" Absolutely fantastic setup, the entertainment from guest speakers and virtual F1 racing was superb "

Six Nations
" Corinthian made the booking process easy and the day was a resounding success. Thank you. "

Henley Royal Regatta
" The sun didn't make an appearance but that didn't stop us having a fantastic experience. Wonderful hosts "
Enquiring about this event is easy! Complete the form below and one of our event team will reach out to you
If you're sold on this event, booking your tickets couldn't be simpler: