England v Australia Autumn Nations 2024
Join us in the Pegasus Lounge at Twickenham Stadium as England face Australia in the second home match of their Autumn Nations campaign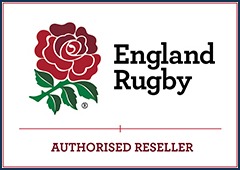 The Ultimate International Rugby Experience
Hemispheres collide as England face the Wallabies in the 2024 Autumn Nations Series.
The Autum Nations series games are often closely contested and full of drama, with teams pushing each other to their limits in pursuit of victory. For rugby fans, watching England face off against the Southern Hemisphere's best is always a thrilling experience that showcases the competitive spirit of the two nations.
Plus, you might even bump into legends like Jason Leonard, Toby Flood and Delon Armitage as we host an exclusive Q&A session with legends of the game! Enquire now for an unforgettable Autumn Nations matchday experience!
Officially licensed Hospitality provider for this event
Event Details & What's Included?
Twickenham Stadium, London
Hosted in our exclusive Pegasus Lounge with easy access to your seats
Official en-bloc middle-tier seating
Interviews with ex Rugby internationals
Complimentary host gift
Drinks reception and complimentary bar
Gourmet food served throughout the day
Post-match tea
Half-time access to the suite
Facility opens 3.5 hours before kick-off and closes 1.5 hours after the match finishes
The Pegasus Lounge is Corinthian Sports' premier VIP experience.
When attending a Pegasus Lounge, you and your guests will enjoy dedicated VIP hosts, unrivaled guest speakers, official merchandise, the best views in the house, exclusive goodie bags and more!
Our guest speakers include:




Royal Ascot
" From tickets, to car park and the event, Corinthian thought of everything. My guests had a fantastic time. "

The Ashes
" Top Class Hospitality and Venue - it really is difficult to see how it could have been improved upon to be honest "

British Grand Prix
" Absolutely fantastic setup, the entertainment from guest speakers and virtual F1 racing was superb "

Six Nations
" Corinthian made the booking process easy and the day was a resounding success. Thank you. "

Henley Royal Regatta
" The sun didn't make an appearance but that didn't stop us having a fantastic experience. Wonderful hosts "
Enquiring about this event is easy! Complete the form below and one of our event team will reach out to you
If you're sold on this event, booking your tickets couldn't be simpler: