England v West Indies Test Series – Edgbaston
Experience the best in VIP Test Cricket hospitality at Edgbaston in Birmingham for England v the West Indies
The Ultimate Test Cricket Hospitality Experience
The Test series between England and West Indies is a cricketing spectacle that fans eagerly await. With a history dating back decades, the rivalry between these two teams is filled with memorable contests and iconic moments. The longer format of Test cricket allows for strategic battles, exceptional displays of skill, and intense competition between bat and ball.
The hospitality packages provide exclusive amenities, top-notch service, and access to premium facilities, ensuring that fans are pampered throughout the matches. Moreover, the opportunity to meet cricketing legends or former players adds a touch of magic, creating cherished memories for a lifetime.
Take advantage of a complimentary bar, gourmet food served throughout the day, an exclusive interactive game zone, and a private pitch-facing balcony outside the facility! Don't miss out, book your tickets today!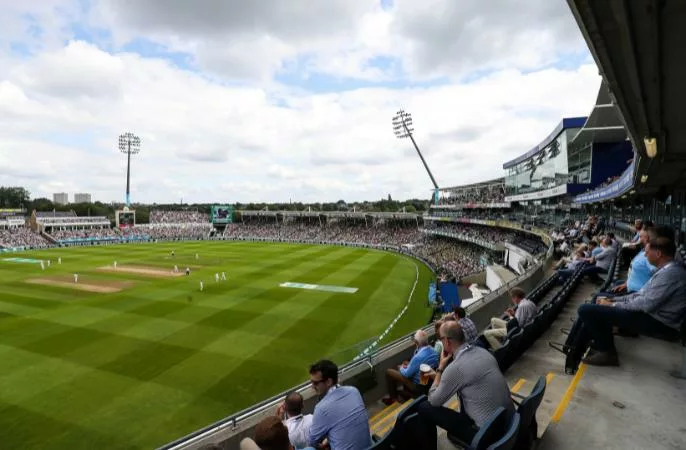 Event Details & What's Included?
Edgbaston Cricket Ground, Birmingham
Breakfast offering
Two-course dining experience
Afternoon Tea
Complimentary bar including beers, wine and soft drinks
Relaxed, gourmet buffet-style dining
Match seats located in the West stand
Use of the private pitch-facing balcony outside the facility
An interactive game zone within the facility
Hostess service



Royal Ascot
" From tickets, to car park and the event, Corinthian thought of everything. My guests had a fantastic time. "

The Ashes
" Top Class Hospitality and Venue - it really is difficult to see how it could have been improved upon to be honest "

British Grand Prix
" Absolutely fantastic setup, the entertainment from guest speakers and virtual F1 racing was superb "

Six Nations
" Corinthian made the booking process easy and the day was a resounding success. Thank you. "

Henley Royal Regatta
" The sun didn't make an appearance but that didn't stop us having a fantastic experience. Wonderful hosts "
Enquiring about this event is easy! Complete the form below and one of our event team will reach out to you
If you're sold on this event, booking your tickets couldn't be simpler: