How Sports and Corporate Hospitality Can Boost Your Business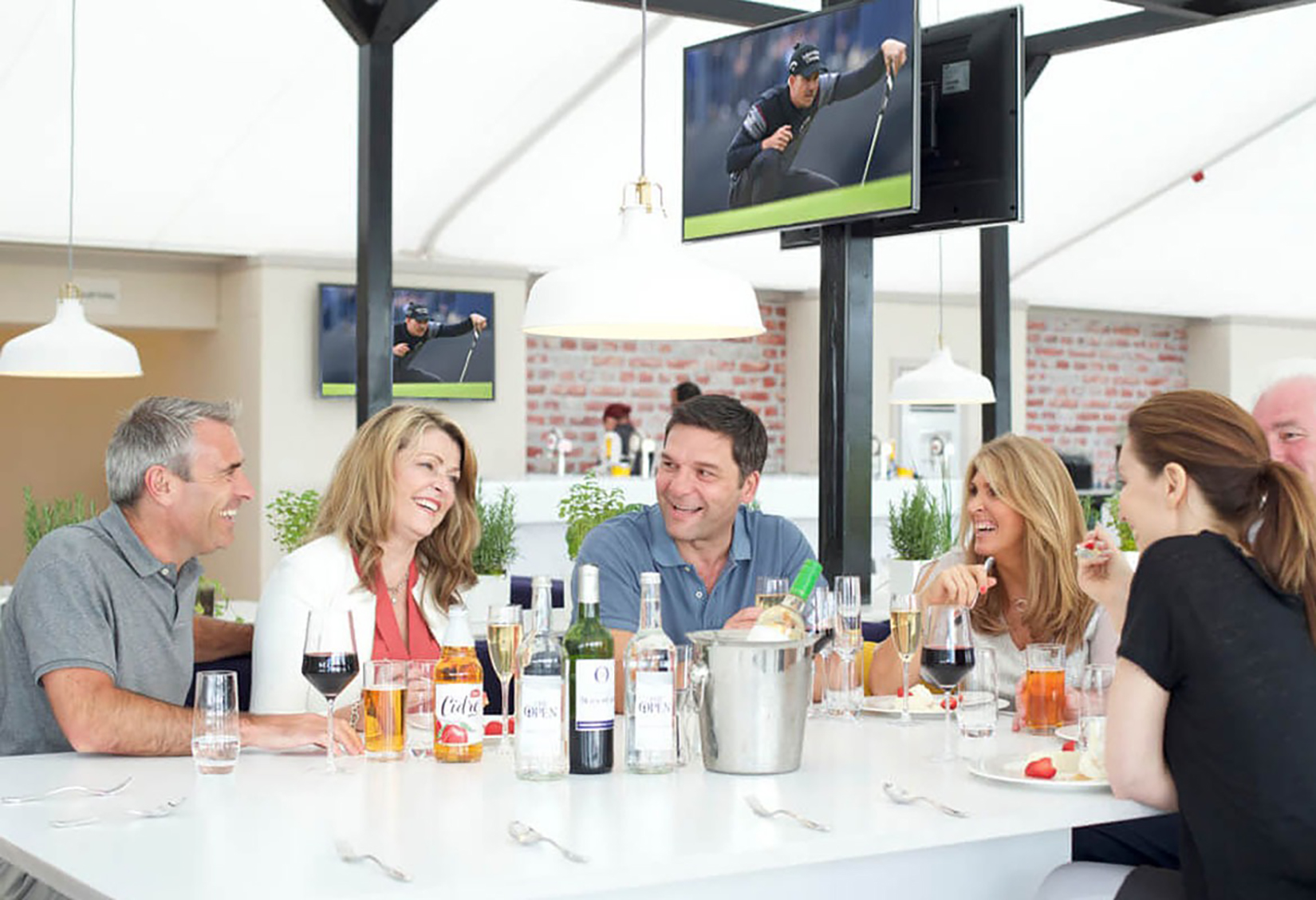 The thought of sitting down on a glorious summer's day with an important client while Hamilton crosses the finishing line or Murray wins Wimbledon may feel like some sort of dream scenario of how you would like your business to run. You know that you could make this dream a reality, but you're not sure that the financial outlay involved in this fantastic experience would really see you come out on top in the long run. The day out would be undoubtedly enjoyable and memorable for all involved, but might it not be spoiled by those niggling worries at the back of your mind about your ROI?
This dilemma is one that many managers and CEOs find themselves contemplating when it comes to sports and corporate hospitality. There is little doubt that being able to offer this kind of package to new and existing clients would be something that would go down very well with them, but you're just now sure that it's a financially viable road for you to go down.
Here we will walk through a few of the reasons why sports hospitality is a smart investment for your business along with a couple of pointers on how to do it the right way.
Corporate Hospitality Gets People Talking
Most people in business understand that word of mouth is one of the key factors that will determine how your company grows. Treating a selection of your most important clients to high-end sports hospitality at a rugby, cricket, or tennis match will not only leave a positive impression on your existing clients, it will also be something that they discuss after the event. This kind of organic, peer-to-peer promotion is like gold dust and can only have a positive influence on your brand's value. Your initial investment will not only have shown your existing clients just how much you value their business, but it has also opened up the very real possibility that other companies will now know your name and want to learn more about working with you in the future.
Businesses new to the world of sports and corporate hospitality sometimes run the risk of believing that simply offering this luxury to clients is the magic wand that will instantly see them reaping great rewards from their outlay. An important point to consider here is that you must already possess some solid personal information about your client if your money is not going to be wasted. A cricket lover may have no interest in spending their free Saturday afternoon watching a game of rugby. While it's also important to remember that many people have no interest in sports at all. This being said, it would also not be a great idea to invite a client to a Robbie Williams concert if you know that he or she is a big Metallica fan. Sports and corporate hospitality is a highly effective business tool, but it must be meticulously planned and individually tailored for it to elicit the most positive response from each particular client.
Sports Hospitality Can Make Everybody Happy
A sometimes overlooked facet of sports and corporate hospitality packages is the way in which when managed properly they can be used to do more than just impress new, existing, or potential clients. Your staff are also very clearly one of the key components to the ongoing success of your business. Investing in hospitality packages for your clients but also making the effort to periodically involve loyal staff members, who may not necessarily need to be there, is a great way to kill two birds with one stone. Your staff will be happier in their roles with these little extras, and you will often find that clients enjoy meeting new people on your team who they would not otherwise have any contact with.
Place Your Trust in Professionals Who Will Deliver From Start to Finish
The decision to move your business into sports hospitality of corporate entertainment should be one that is only undertaken with a reputable professional in the field. A number of companies will be able to secure you the kind of package that you want for you and your clients, but not all of them will provide you with an experience that goes beyond putting the wheels in motion. At Corinthian Sports Limited we are much more than just a ticket seller. The companies who put their trust in us know that we will deliver a complete package that will see the sports or corporate hospitality event managed from beginning to end. We understand how important it is to you that the experience runs seamlessly and our staff are on hand at all times before the day and then on-site during to make sure everything goes off without a hitch.
There is no doubt that allocating funds from more traditional marketing methods towards sports hospitality or corporate entertainment is a big decision, but it will almost certainly be one that brings dividends in the long-run if done properly. With forethought, client-specific planning, and in collaboration with a professional organisation such as Corinthian Sports Limited, sports hospitality and corporate entertainment packages could well take your business to the next level. And if you don't get on board now, you may well run the risk of your competitors making the leap first and leaving you chasing their tails.