Hampton Court Palace Festival 2024
The Ultimate Hampton Court Palace Experience
Enjoy an evening of luxury hospitality at the Hampton Court Palace Festival! Soak up the unique experience of dining in one of the palace's most iconic rooms, before taking your VIP seats to watch a festival brimming with talented acts.
In 2023, we had an unforgettable 3 weeks at the Palace with Gladys Knight, Soft Cell, Grace Jones, Kool & The Gang, Kaiser Chiefs, Tom Jones, Bjorn Again and Rick Astley. 2024 promises to be just as incredible so make sure you secure your place to the summertime music event of the year!
Indulge in royal splendour, cross the cobbles with your colleagues and key clients, following in the footsteps of our infamous Kings and Queens for a unique evening to remember.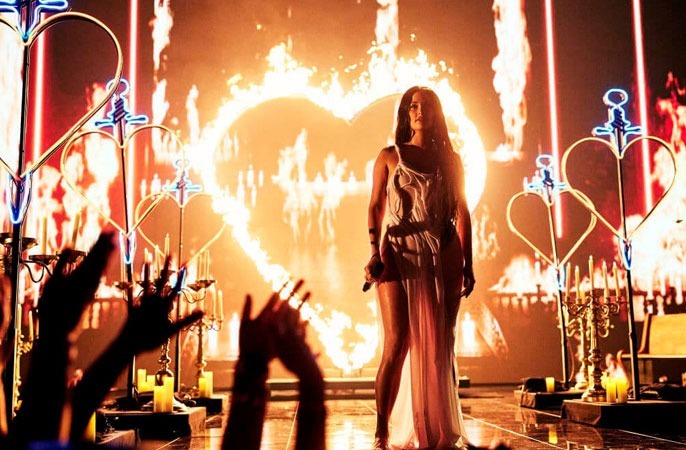 Event Details & What's Included?
Hampton Court Palace, United Kingdom
Concert ticket with reserved seating VIP after-hours access passes to the stunning State Apartments
Luxury welcome drink on the East Front lawns
Champagne reception inside the Great Watching Chamber
Fine dining in one of the palace's most iconic rooms
Complimentary bar serving fine wines, followed by teas, coffees and petit fours
VIP Car parking (1 car parking space per 2 guests)
Event management staff and hosts in attendance throughout
Additional bolt-ons available including Palace tours, arrival by boat, and exclusive meet and greets **



Royal Ascot
" From tickets, to car park and the event, Corinthian thought of everything. My guests had a fantastic time. "

The Ashes
" Top Class Hospitality and Venue - it really is difficult to see how it could have been improved upon to be honest "

British Grand Prix
" Absolutely fantastic setup, the entertainment from guest speakers and virtual F1 racing was superb "

Six Nations
" Corinthian made the booking process easy and the day was a resounding success. Thank you. "

Henley Royal Regatta
" The sun didn't make an appearance but that didn't stop us having a fantastic experience. Wonderful hosts "
Enquiring about this event is easy! Complete the form below and one of our event team will reach out to you
If you're sold on this event, booking your tickets couldn't be simpler: